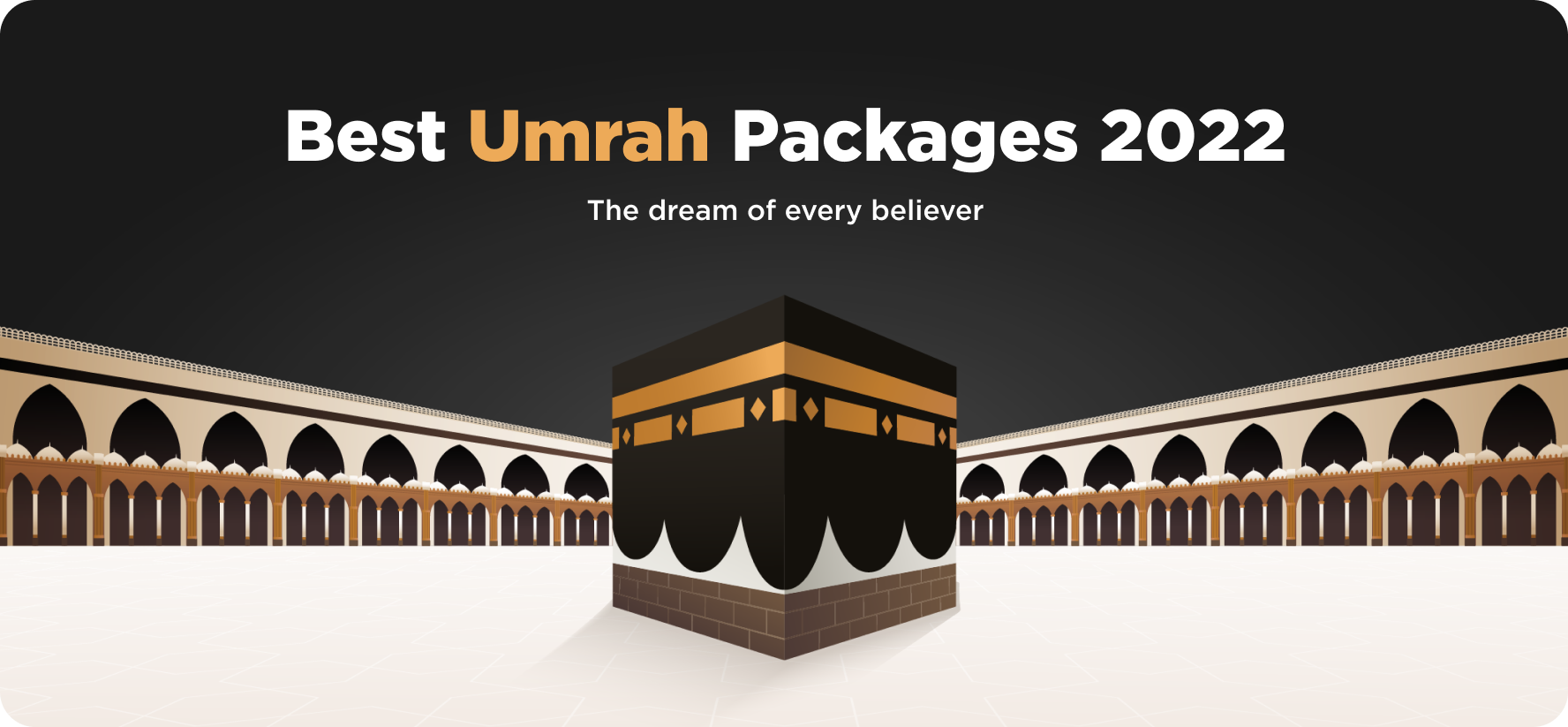 Sign Up for umrah alerts and get notify !
We will send you different packages
Umrah Packages
These are the packages related to the policies of kingdom of saudia arabia, it can be improvise by notifying you.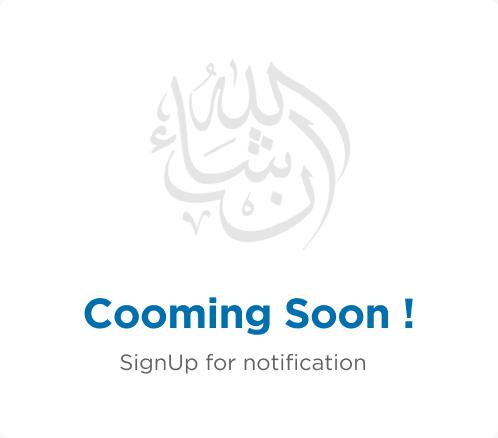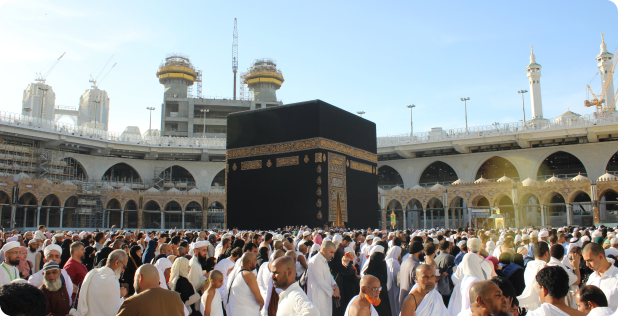 Things you have to know about the Umrah
What is the Emirates policy if the flight status is delayed or cancelled
FAQs about Umrah Packages
When is the Umrah visa opening for 2021?
The kingdom of Saudi Arabia has allowed pilgrims and travelers to enter directly from Pakistan and five other nations from December 2021.
What is the best time to perform Umrah?
Umrah can be performed at any time of the year. However, Ramadan is considered the best time to perform Umrah wherein blessings are abundant for worshippers. Moreover, in the months of April, May and December the hotel and other accommodations will be offered at the cheapest rates.
Are non-residents of Saudi Arabia allowed to perform Umrah?
Foreign pilgrims are allowed to undertake Umrah provided they obtain a vaccination certificate issued by relevant authorities of their respective countries. Pilgrims may avoid a quarantine period if they are fully vaccinated and may stay up to 30 days in a welcome move by the Saudi government.
Can a woman perform Umrah alone?
Women below the age of 45 are not permitted to perform alone. They must have a mahram with them. Mahram can be a husband, father, brother, or son. However, they can do it with a group. Women above the age of 45 are allowed to travel without a mahram.
What is the Ticket price for Umrah from Karachi?
The tentative ticket price for Umrah from Karach to Makkahi is Rs. 66,791
What is the Ticket price for Umrah from Lahore?
The tentative ticket price for Umrah from Lahore to Makkah is Rs. 73,031
 What is the Ticket price for Umrah from Islamabad?
The tentative ticket price for Umrah from Islamabad to Makkah is Rs. 73,281
Which airlines are the best for Umrah?
Saudi Arabian Airlines and Pakistan International Airlines are considered to be the best as it flies non stop to Saudi Arabia facilitating the pilgrims for their holy journey. 
What kind of Umrah packages are available?
There is a variety of Umrah packages which can be opted by the pilgrims such as 5 star, 4 star and economy packages. These are made available to suit the needs of the pilgrims while performing Umrah.
What is included in the Umrah package?
Visa, hotel accommodation and flight tickets are included in the packages.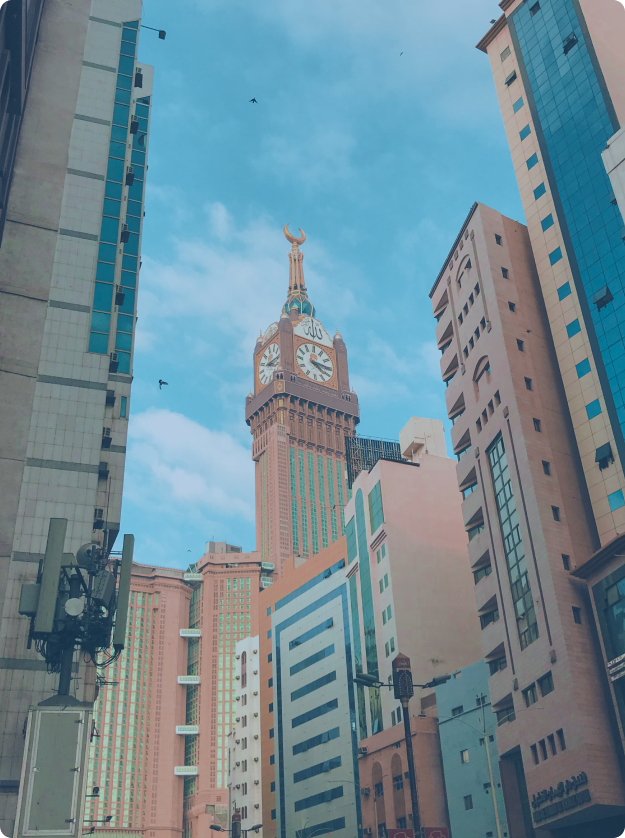 Hotels You Can Avail
Hotels such as Hilton Makkah Convention Hotel, Swissotel Al Maqam Makkah, Jabal Omar Marriott Hotel and Pullman ZamZam Hotel are a few hotels to name that are near Al Masjid Al-Haram. These are 5-star hotels offering a range of amenities to those staying in these hotels. These hotels provide an ideal base to discover Al-Masjid al-Haram, Abraj Al-Bait Towers, Kaaba and Jabal Al Nour are an easy car trip away. The location of the hotels permits easy access to many tourist attractions by foot.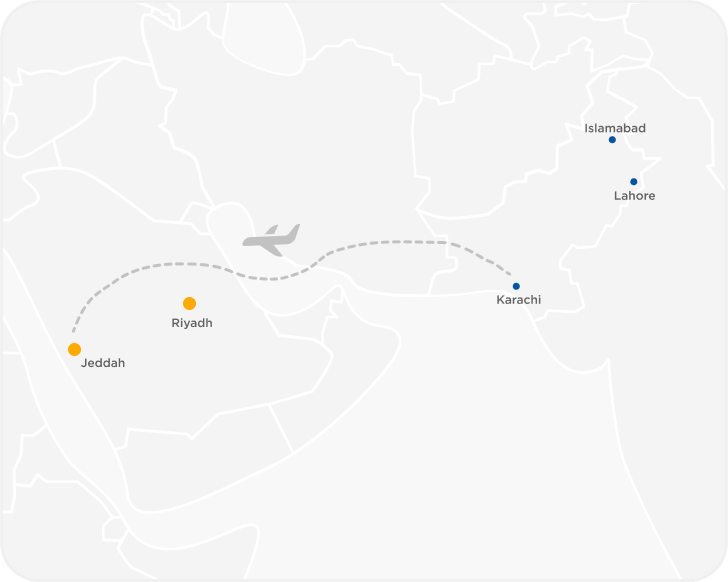 Best Flights You Can Choose

Rules for Umrah 2021
The Saudi ministry of Hajj and Umrah have declared that pilgrims over 18 and above will be allowed to enter into the Masjid al Haram in Makkah and Madinah.
All non-residents of Saudi Arabia who are fully vaccinated will be issued Umrah visa. No quarantine is needed if fully vaccinated with vaccines approved by the Saudi government.
Non-residents of Saudi Arabia who have undertaken doses of other vaccines approved by WHO must undergo three-day quarantine and will be required to present a negative covid-19 PCR test result after 48 hours of quarantine.
Mandatory steps while performing Umrah
People who wish to perform umrah must register themselves on Saudi Arabia's Quddum platform.
The other two apps are the covid-19 app, Tawakkalna and Umrah app Etamarna. These two apps are authorized by the government. People are requested to avoid any other website to avoid any inconvenience.
Every pilgrim must hold a proper permit while entering the masjids issued by these platforms.
Anyone found without a permit will be penalized SR1,000. Time slots will be allotted to pilgrims and one must reach on time.
Approved Vaccines by the Kingdom of Saudi Arabia
Foreign pilgrims must obtain complete doses of one of the following:
Pfizer/BioNTech: Comirnaty
Oxford/AstraZeneca: Vaxzevria
Johnson & Johnson: Ad26.COV2.S
Moderna:mRNA-1273
Furthermore, pilgrims who have been vaccinated with Sinopharm: BBIBP-CorV and Sinovac: CoronaVac are allowed to enter provided that they get a booster dose of the vaccines mentioned above.
Compulsory visa requirements for Umrah 2021
Following are the requirements one has to fulfill to attain visa for Umrah:
Valid passport with validity of at least 8 months.
Umrah visa application form
Confirmed return ticket
Confirmed hotel bookings
Passport sized pictures with light blue background
Original CNIC
Nadra B-form for applicants below 18 years of age.
Nikah Nama and other related documents if needed.
Fingerprint biometric. Visa stamping cannot be done without the biometrics. It costs around Rs. 1500/person.
Women must travel with mahram.
Nadra certified certificate proving that pilgrims are fully vaccinated. This is needed to enter the kingdom.
Vaccination certificate against Meningococcal Meningitis should be attached. The certificate of vaccination must have been issued at least 10 days prior to entry while not exceeding three years.
Note: Umrah visa is valid for 2 weeks and is free of cost. However, service charges of agents may incur during the process.
What is Umrah E-Visa?
Umrah e-visa is only limited to specific nations. People can apply for a visa by providing the following details:
A valid Passport
Recent passport picture
Personal details
Current email address
Debit or credit card details